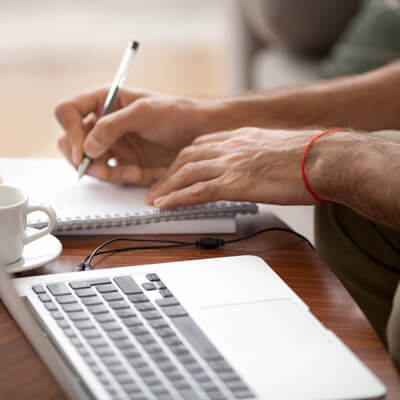 OHPR is an evidence-focused healthcare team integrating conventional and complementary medicine under one roof in our custom facility. Our team currently offers the following services—medical services with our Nurse Practitioner, chiropractic care, physiotherapy, massage therapy, cupping, and more.
A Patient-Centred Approach
Our goal is to get patients better, as quickly and efficiently as possible. Collaboration is key to achieving the best results for you. With your consent, we may discuss cases with other practitioners to find solutions for your problem.
We focus on your well-being at all times. There are various ways you may experience this, including
Our therapists work with patients on a 1-to-1 basis from start to finish. We don't hand you off to assistants or leave you unattended on a machine.
In-house communication reduces the time patients spend on explanations and helps build rapport with our various practitioner
Support for acute musculoskeletal injuries every step of the way
Diagnosing and jump-starting your therapy
Immediate evaluation by one of our chiropractors or physiotherapists
If needed, we can refer for X-rays, MRIs, and ultrasounds directly through our Nurse Practitioner. This process would normally take weeks or months—we do it all the same day.
Other benefits of our team approach include less waiting time and a prompt start to therapy, fewer hospital visits, less miscommunication with one care facility, better outcomes with a collaborative multidisciplinary clinic, and cost-effectiveness.
Medical Grade Equipment
Dr. Rich leads our medical supply service. If your injury leaves you needing a little extra help, we can acquire medical grade supporting braces, orthotics, compression socks, and
more. The best part? Third party insurance typically covers these items!
Therapy to Address Your Needs
Our team of chiropractors and physiotherapists are trained to manage any injury, from
pre-surgery to post-surgery, and everything in between. Using the latest research, we incorporate cutting-edge technology and equipment to get you back to living the life you love. And if we can't help, our Nurse Practitioner will refer you to a specialist that can help.
Discover What Focused Care Can Do
Contact our practice to learn more about our team approach to care, and how it might help you. Call us today or email us:
View Our Previous Blogs
Check Out Our Blog Series!