Physiotherapy in Ottawa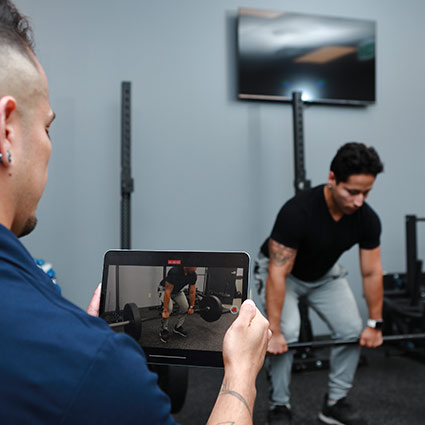 Like chiropractic, physiotherapy is a safe, drug-free, non-invasive way of combating faulty movement and other neuromusculoskeletal limitations. Whereas chiropractic addresses the joints of the spine and extremities, physiotherapy is more concerned with the soft tissue components. It's an excellent approach to aid in recovery from surgery or injury, improve strength and mobility and create greater stability.
Physiotherapy is an excellent complement to
chiropractic care
, as it helps to consolidate the changes made with chiropractic through rehabilitative exercises and stretching.
At Ottawa Health: Performance and Rehabilitation, we don't use physiotherapy assistants—you will be working with your physiotherapist, one-on-one, for your entire visit.
NEW PATIENTS »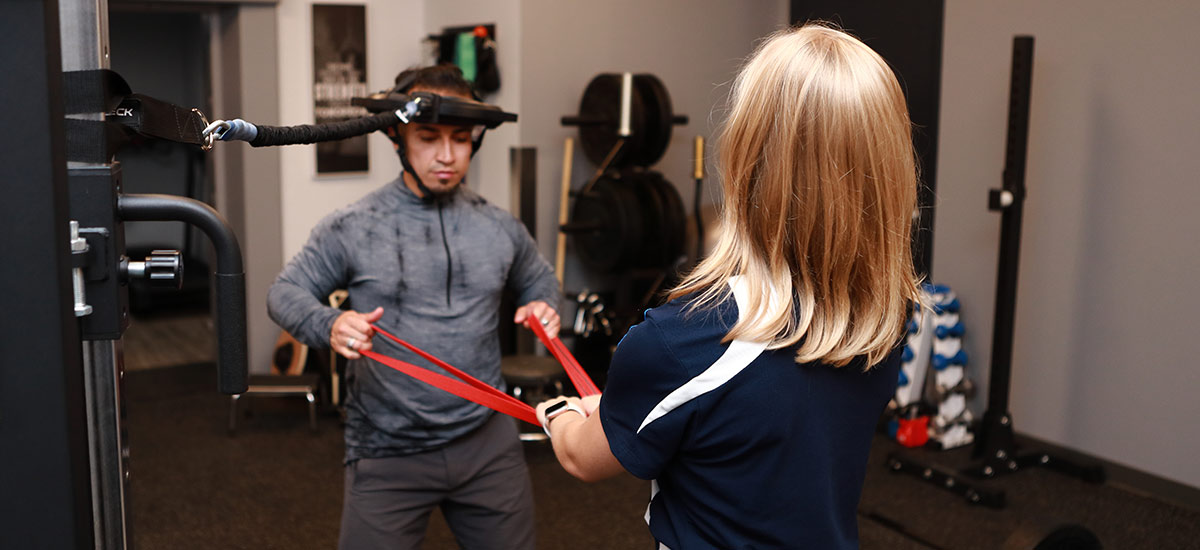 Who Can Benefit from Physiotherapy?
Although people of all walks of life can benefit from physiotherapy, we have the experience, expertise and certifications to provide physiotherapy to elite athletes, including professionals, in every sport. We also offer a state-of-the-art rehab bay with cutting-edge technology and a full gym.
If you're dealing with illness or injury that affects your functional ability and performance, whether in daily activities or athletic endeavors, physiotherapy can help you recover, rehabilitate, gain strength and improve mobility.
Physiotherapy is the option of choice for a number of situations, such as:
Arthritis or chronic conditions like MS
Concussion recovery and rehabilitation
Disc herniations (neck or low back)
Motor vehicle accident care
Osteoarthritis
Pre- and post-surgical rehabilitation
Post-trauma rehabilitation (fracture cast or brace removal)
Sports injuries, whether new or chronic
Sprain/strain injuries
Tennis/golfer's elbow
Work injuries, whether new or chronic
Frequently Asked Questions
What is physiotherapy? Is it the same as massage?
Physiotherapy is a healthcare profession that aims to improve a person's function and mobility, rehabilitate injuries, and improve performance. Therapists develop personalized treatment plans aimed at targeting the identified problems for long-term solutions. Treatment may include exercises to improve strength, flexibility, and endurance, besides manual techniques like mobilisations and soft tissue/fascial therapy.
It is not the same as massage, physiotherapists have received many years of education and training to manage various conditions. Massage therapy is often used in combination with physiotherapy to achieve quicker and long-lasting results.
What problems can physiotherapy help with?
Injuries or problems arising from the musculoskeletal system
Sport or workplace-related injuries
Chronic or acute pain
Improving athletic performance
Concussions
It depends on the patient. There is usually manual therapy and exercise-based therapy, which may include stretching, mobilizing, strengthening or a combination of each. Education is also a big part of our treatment. Our physiotherapists take the time to teach you how to self-manage and prevent future injuries.
How should I dress for my sessions?
Please wear comfortable and loose-fitting clothing, especially around the area of interest. Most exercise clothing is appropriate.
How long does a regular session last?
The assessment lasts 60 minutes. Treatments range from 30-60 minutes; the length of each session will be determined between you and your respective physiotherapist.
Is it possible for treatment to be received on the first appointment?
Yes, in most cases treatment begins on the first appointment, unless it is a complex case that requires a longer assessment.
Will I need to see a doctor before receiving care?
You do not need to see a doctor prior to your appointment, unless your physiotherapist recommends you do so. To start care with us, you do not need a referral, requisition, or recommendation from a physician.
Treatments are not supposed to be painful, but most people attending physiotherapy are attending because they have some kind of injury. We always consider your comfort and wellbeing, taking utmost precautions, and strive to offer the most pleasant experience to our patients.
Yes, you are welcome to bring someone to your appointment. We particularly recommend this if you have difficulty traveling to your appointment.
When should I see a chiropractor or physiotherapist?
Deciding whether to see a chiropractor or physiotherapist depends on your specific condition, symptoms, personal preferences, and the practitioner's expertise. They can both help with musculoskeletal injuries and rehabilitation.
One benefit of our facility is that we are incredibly collaborative. Our professional healthcare providers often communicate and work together on the same case. We have found that using each other's skills and interests has allowed for better quality and more efficient care for our patients.
Our Comprehensive Approach
Our physiotherapists offer a wide range of techniques, which are tailored to your specific needs. We educate our patients on the causes of their condition as well as how to improve movement to avoid future problems. We offer targeted movement and exercise therapy to help your body recover and relearn proper movement patterns.
Our physiotherapists include such therapies as:
Active Release Techniques®
Acupuncture
Fascial mobilization
McKenzie Method
Mulligan Mobilization with Movement
Schedule Today
We want to help you move without restriction and optimize your strength. Since that looks different for everybody, your physiotherapy plan will not be the same as anyone else's. It will be customized for your unique situation and body mechanics. Contact us today to book an appointment.
CONTACT US »

Physiotherapy in Alta Vista, Ottawa ON | (613) 728-9414