About Ottawa Health: Performance and Rehabilitation
Our Philosophy
Our vision for Ottawa Health: Performance and Rehabilitation is to become leaders in the delivery of healthcare services by bridging the gap between physical therapy and conventional medicine. We are a team of devoted professionals who promote research-based treatments for patients of all ages. We follow the latest guidelines and incorporate cutting-edge technology typically found in elite-level facilities.
Ottawa Health: Performance and Rehabilitation is the first facility in Ontario to integrate affordable private medical services in collaboration with our physical therapy team to improve results, minimize waiting times, access to specialists, prescriptions, joint injections and much more. We are committed to helping our patients achieve their goals effectively and cost-efficiently while giving them education and tools needed to maintain their health on their own.
We offer an elite level of service—but you don't have to be an elite athlete to receive or afford
our services
! We believe everyone deserves our undivided attention, and your time in our office will be spent one-on-one with your provider.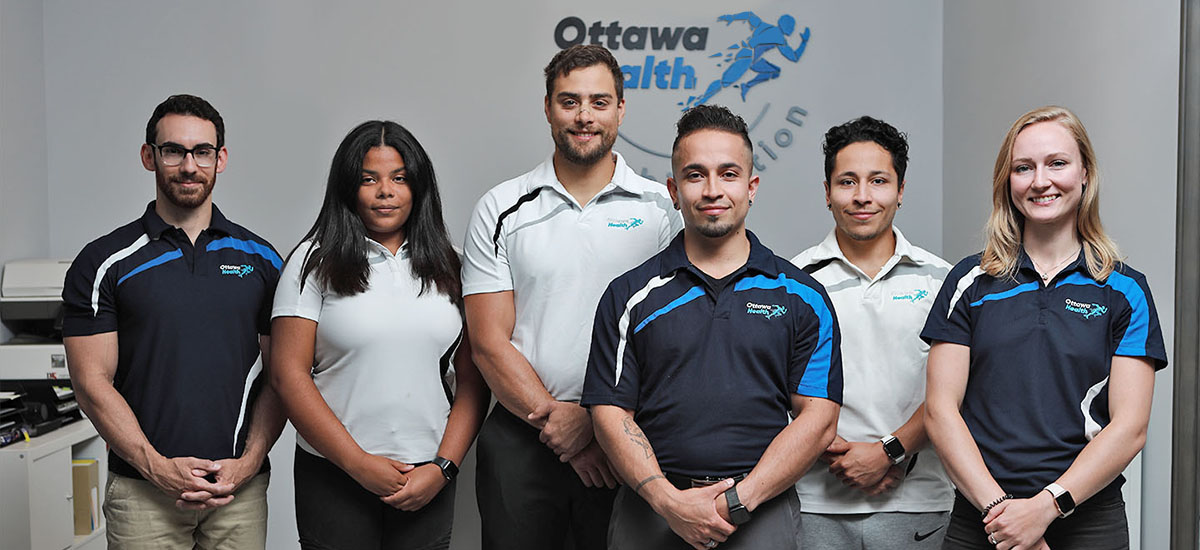 Our History
After receiving his Doctorate of Chiropractic, Dr. Rich Raigoza moved to Ottawa to turn his vision of the ideal healthcare facility into a reality. Within 2 years of arriving, he opened the doors to Ottawa Health: Performance and Rehabilitation in March 2021, in the middle of the pandemic.
Dr. Rich is no stranger to overcoming adversity. Since leaving Colombia in 1999, the Raigoza family dealth with a rollercoaster of difficulties ranging from immigrant persecution to living in homeless shelters due to financial hardships. Even when the Raigoza family moved to Toronto in 2004, the only home they could afford was a shelter located in Victoria Park. While these may sound like regretful experiences, Dr. Rich proudly talks about his past when asked. He will often mention that his father, who has been a strong motivation to his drive, always taught him how to create something of value from scratch.
Going the Extra Mile
We had a patient who came to us and said we were his last hope. Although his primary complaint was not a typical chiropractic problem (he had too much saliva in his mouth), Dr. Rich did a full examination. He found something that was not obvious, but was abnormal and explained it to the patient. With the patient's permission, he wrote a letter to his physician explaining what he found.
The physician told Dr. Rich to "stay in his lane" so Dr. Rich reminded the physician of his oath to help patients to the best of his ability and asked him to refer the patient to an ENT. The patient got the referral and about five months later contacted Dr. Rich to tell him the ENT found cancer—because Dr. Rich insisted they look.
Schedule Today
Contact us today to book an appointment.

About Ottawa Health: Performance and Rehabilitation | (613) 728-9414