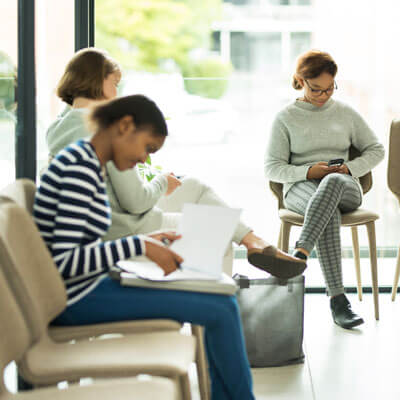 Ottawa Health: Performance and Rehabilitation is excited to introduce our new Medical Services Program. Our team believes that lack of access to medical services is creating unnecessary strain on the health of our patients and the medical system as a whole.
With the addition of a Nurse Practitioner, we have created an affordable and timely alternative to the public healthcare system.
What Does a Nurse Practitioner Do?
Nurse Practitioners (NPs) are one of the highest levels of Nursing in Ontario. The team at Ottawa Health: Performance and Rehabilitation only hires NPs with additional training and certifications, allowing them to take care of various issues. NPs can do the following:
Diagnose and manage chronic or acute conditions
Perform physical checkups
Order and interpret diagnostic tests
Manage chronic diseases such as diabetes, cardiovascular (i.e. hypertension), HIV, and Hepatitis C
Provide prescriptions for medications and/or medical devices
Refer to specialists if necessary
Perform minor procedures, such as stitching, joint injections, and more.
Make an in-house diagnosis of some respiratory illness (Influenza, strep throat, RSV)
Provide newborn and childhood care, including vaccinations and much more!
There are very few things our NPs can't do. Our team is also composed of chiropractors, physiotherapists, and other rehabilitation specialists to assist in complex cases. Additionally, if we cannot help, we work with a network of services and clinics we can refer you to, and find the solutions you need.
Will This Program Benefit Me?
Our program is intended for
Anyone who does not have a Family Doctor
Persons requiring medical monitoring for chronic conditions, such as diabetes, immunotherapy, and others
Anyone in need of urgent care, prescription refills, new medications, or a second opinion
Those with acute conditions, such as musculoskeletal injuries or a new respiratory illness
People with minor incisions who want to avoid long hospital waiting times
Immigrants who do not have OHIP or government funded healthcare
Interested in Joining Us?
Becoming a member of the Ottawa Health: Performance and Rehabilitation Medical Program means you have timely access to medical advice, diagnosis, prescriptions or other health-related needs.
To maintain the highest quality service, we are limiting the number of memberships at this time to avoid long waiting times. See our Medical Services page to explore the available membership options, including prices, and a list of services.
If you want to proceed, email us to enroll:
View Our Previous Blogs
Check Out Our Blog Series!