Sports Injuries and Rehab in Ottawa
Sport activities are an excellent opportunity to get some much-needed exercise while also socializing with like-minded people. Whether you engage in sports professionally or as a hobby, the truth is that sports place a significant physical burden on your body. This exertion can result in aches and pains, causing you considerable discomfort and frustration.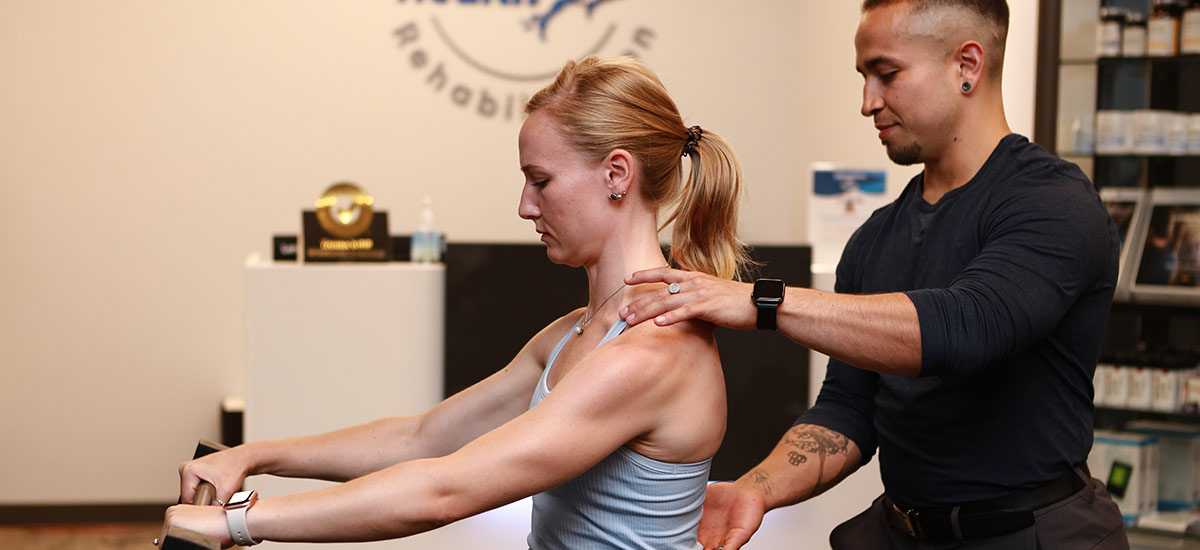 How We Can Help
We offer a wide selection of services depending on your abilities and performance needs. We often promote working with a combination of our practitioners to get you to optimal performance.
Our Therapists:
Many of our therapists have years of experience participating in sports such as powerlifting/bodybuilding, mixed martial arts, dance, baseball, running, and more! They have also pursued additional education and certifications to become leaders in the field of sport injuries rehabilitation. Some of their certifications include:
Functional Range Conditioning/Release
Athletic Movement Assessment
Functional Movement Screen
Advanced Rocktape
Shift Concussion Management
Rehab-U Movement Optimization and Performance
GLAD
Our Facility:
We have all the necessary and essential equipment to assess, address, and improve physical performance at any skill level. Some of our equipment includes:
Barbells, squat rack, and calibrated bumper and iron plates
The only health facility in Ottawa to have a belt-squatting platform
Double cable pulley system with up to 320lbs of weight
FDA-approved devices to digitally measure range of motion and maximum force production, speed, and other measures.
VO2 max testing
Metabolic testing
Common Sports Injuries
Whether amateur or professional, active individuals often encounter physical injuries or pain during their athletic pursuits. Some of the most common injuries we see are:
Shoulder dislocation
ACL/PCL tears
Concussions and whiplash
Disc bulges and/or disc herniations
Muscular & ligament sprains
Meniscus tear
Rotator cuff tears
Shin splints
Tendinitis and/or tendinosis
Other joint dislocations
Schedule Today
Contact us today to enjoy safe, non-invasive, and drug-free care to help prevent and overcome sports injuries.
CONTACT US »

Sports Injuries and Rehab in Alta Vista, Ottawa ON | (613) 728-9414