New Patients at
Ottawa Health: Performance and Rehabilitation
When you schedule an appointment with
Ottawa Health: Performance and Rehabilitation
we'll send you a welcome email with all the information you need before your first visit. This will include a link to complete our intake forms online before coming in, to save you time in the office.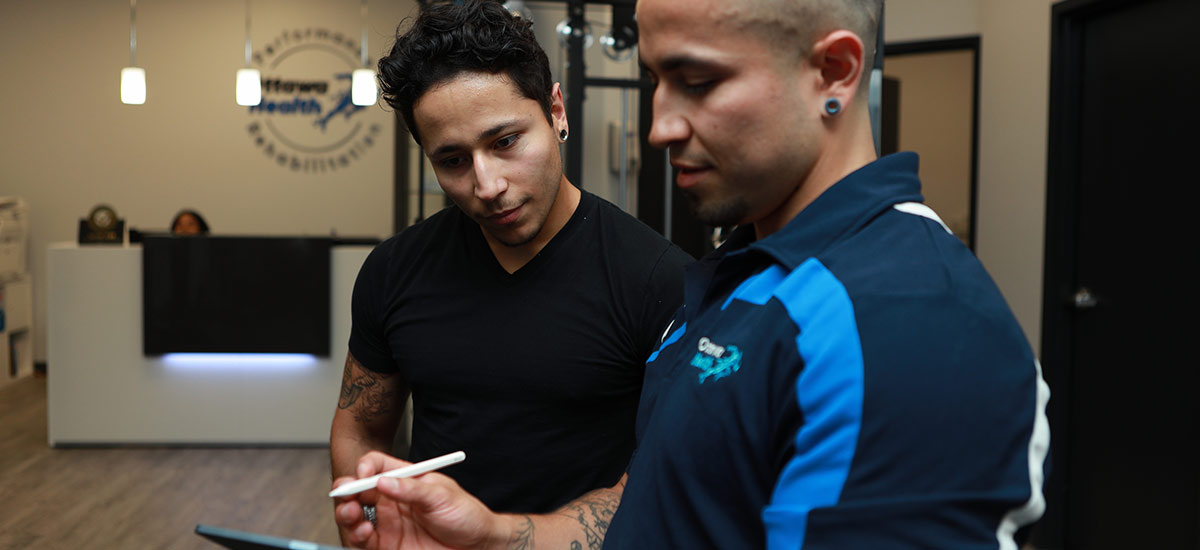 Your First Visit
When you come in, you'll be greeted and welcomed into our practice. Then you'll meet with your chiropractor, who will talk with you about your health history, your current situation and your goals for care.
Next, we'll conduct a thorough examination to assess your condition and help us tailor an approach to care. We'll explain our findings and let you know what's going on with your body. We'll educate you about the condition and offer our recommendations and a proposed care plan.
You will generally receive care at this first visit, which may consist of chiropractic adjustments as well as soft tissue therapy, acupuncture, stretching, exercises or other therapies as needed. Plan on one hour for this visit.
Your Second Visit
At this visit, we'll see how your body responded to the care you received at your first visit, and this will help us determine how to move forward. Every visit will include education about your condition and how targeted rehab exercises and stretching can help you create new movement patterns to help avoid problems in the future.
Fees and Scheduling
Your practitioner will discuss our fees with you, and our clinic assistants will handle scheduling, payments and insurance issues for you. We do not offer lengthy care plans, because our goal is to get you well and offer you the tools to stay well on your own.
Physiotherapy
Your first visit for physiotherapy will follow a similar pattern of gathering health history, doing thorough examinations and offering customized care tailored to your needs.

New Patients at Ottawa Health: Performance and Rehabilitation | (613) 728-9414