Private Medical Clinic in Ottawa
We have created an affordable and timely alternative to the public healthcare system. Our team believes that lack of access to medical services is creating unnecessary strain on the health of our patients and medical system as a whole.
How We Can Help:
Preventative medicine and health screenings
Acute illness and disease treatment
Immunizations and records
Well-baby management and care
Chronic disease management
Women and Men's health
Reproductive health
Prescriptions and medications
Lab testing and diagnostic imaging
Referrals to specialists
Find out more or get started today – Call (613) 728-9414 or email us now!
Member Benefits: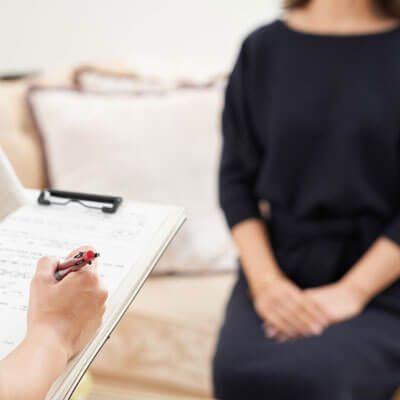 Evidence-based healthcare facility with a holistic approach to your health. Our team consists of Nurse Practitioners, Chiropractors, Physiotherapist, RMTs, personal trainers, dieticians, and more; under one collaborative facility.
Benefits of the membership program include, but are not limited to:

Improved access to medical care
Shortened waiting times for referrals
A team of specialists dedicated to your healthcare needs
No rushed appointments. Every consultation consists of 15-30 minutes of our undivided attention to you.

Nurse Practitioners are specially trained to diagnose, prescribe, refer and treat most medical problems that would normally be attended by a Family Doctor
There are over 100,000 Ottawa residents without a Family Doctor. Our private program is intended to facilitate access to those who have been on a waiting list for far too long.
Limited enrollment to ensure a high quality service with minimal wait times to meet your immediate health needs.
Get the medical care you deserve – Call (613) 728-9414 or email us to get started now!
How It Works
Individual Membership:
As our most affordable option to protect all your healthcare needs, this membership will only grant complete access to our medical services to the signing member. Billing is monthly for this plan.

Family Membership:
This is the most practical option for a household with three or more members. Protect your family of up to four members with the option to add additional dependents for a small fee. This plan is billed monthly.

Pay as You Go:
As an ideal option for anyone who needs urgent or infrequent medical attention, this choice is also popular for anyone who may be in town for work or vacation and have urgent medical needs.

The following is a list of services and/or conditions that we can assist with. This is a general guide and is not all-inclusive.
Ages:
all ages from newborn to elderly
Types of appointments:
in-person, phone appointment
Health promotion and disease prevention:
Immunizations: child and adult
Pap exams
Cancer screening
Well-child visits
Palliative care
Musculoskeletal
Diagnostic and referral program
Inhouse services for all musculoskeletal conditions
Reproductive Care:
Contraception
Medical abortion
Prenatal and postpartum care
Menopause symptoms management
Acute conditions
Respiratory tract infections
UTIs / STIs
Skin infections
Ear and eye infections
Acute pain
Gastrointestinal injections
Chronic conditions
Hypertension
Dyslipidemia
Asthma
COPD
Diabetes
Thyroid dysfunction
Anemia
Migraines
Peptic ulcers
GERD
Arthritis
Dementia
Dermatology
Eczema
Alopecia areata
Hirsutism
Urticaria
Herpes zoster
Seborrheic keratosis
Skin tags
Rosacea
Acne
Dermatitis
Fungal infections and more
Procedures:
Suturing
incision and drainage
Punch and excision biopsy
IUD removal
Intralesional steroids for alopecia areata
Ear flushing
Injections – coming soon!
Wart removals!
Diagnostic imaging and referrals
All laboratory and diagnostic tests (CT, MRI, blood panels, x-rays, ultrasounds, more)
Any specialist referral
Prescriptions:
All medications including controlled substances
Testosterone for HRT
Prescription refills
Forms:
Sick notes, driver medical exams, Disability Tax Credit certificates, EI and CPP disability
Medical Services in Alta Vista, Ottawa ON | (613) 728-9414