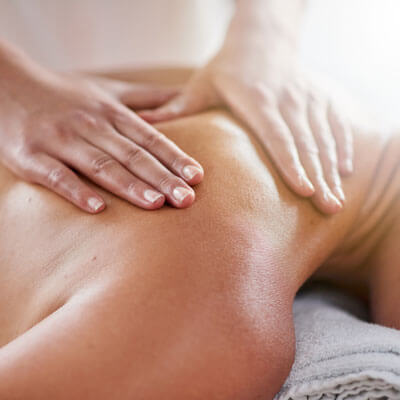 Massages are a powerful tool to help you care for your health and well-being. Massage therapy is available conveniently inside of businesses, hospitals, clinics, and even airports. If you haven't tried massage therapy, know its benefits and expectations during a massage therapy session, please continue reading for more information.
Massage Explained
Massage usually is a term for rubbing, manipulating, and pressing your skin, tendons, muscles, and ligaments. Massages may vary from light rubbing to pressure. Different types of massages are available, including the following, which are most common.
Swedish Massage: Swedish massage utilizes lengthy strokes, kneading, oscillation, tapping, and deep, circular movements. The massage helps you feel energized and relaxed.
Deep Massage: uses slower and forceful strokes targeting the deeper muscle and connective tissue layers. This massage helps deal with muscle damage from injuries.
Sports Massage: Similarities exist between sports massage and Swedish massage. However, it helps people involved in sporting activities to help prevent or treat injuries.
Trigger Point Massage: If you have areas of tight muscle fibers forming in your muscles after injuries or overuse, trigger point massages can help you overcome the discomfort.
Massages are part of integrative medicine. Besides standard treatment, they treat various medical issues and situations. Massage therapy benefits help reduce stress while supplementing relaxation, reducing affliction and muscle soreness and tension, improving circulation, energy, and alertness, lowering blood pressure and heart rate, and improving immune function.
Some research confirms massages are helpful for anxiety, digestive disorders, fibromyalgia, headaches, stress-related insomnia, lower back pain, nerve pain, sports injuries, TMJ pain, upper back and neck pain, et cetera.
Besides the advantages of massage for specific reasons or diseases, many people enjoy massage therapy because it produces feelings of caring, connection, and comfort. However, the benefits of massage are not a replacement for regular medical attention. Therefore, you must keep your doctor informed if you try massage and.
What to Expect During a Massage?
If you are preparing for a massage, you don't require any unique preparation. Before starting the massage therapy session, expect our massage therapist to ask you about any symptoms you are experiencing, your medical history, and what you hope to get out of the massage. They will also explain the kind of massage you will receive and the techniques they intend to use.
During a typical massage therapy session, you can either disrobe or undress only to the point you are comfortable. The therapist requests you lie down on the massage table and cover yourself with a sheet. The massage therapist assesses touch to discover painful or tense areas to define how much tension to apply.
The therapist seeks your preferences to use lotion or oil to reduce friction on your skin. You can inform your therapist if you are allergic to any ingredients.
A massage session may continue from 15-90 minutes, depending on the kind of massage you receive and the time available at your disposal. Whichever type of massage you choose, you should experience calmness and relaxation during and after the session.
There may be times when you experience a small bit of discomfort during a massage. Occasionally, you may have sensitive spots in muscles feeling like knots and may be uncomfortable while your massage therapist works on them. However, if the message becomes painful, it doesn't harm to let the massage therapist know.
For More Than Just Relaxation
Massage therapy is not just a feel-good technique to indulge and pamper yourself. Massage is a powerful tool to help you take care of your health and well-being regardless of whether you have a specific medical condition or are just looking for a stress reliever. You can even learn massage techniques to self-massage and engage with a massage at home, learning from your massage therapist.
If you intend to get a massage to experience the health benefits, please schedule an appointment with Ottawa Health: Performance and Rehabilitation and indulge yourself.
CONTACT US »